Steve Tendon Hosts the 'My Blockchain!' Seminar with Finance Malta
On August 29, 2017, Steve Tendon was the host of the "My Blockchain!" seminar with Finance Malta, the first of a series of seminars which intend to provide deep insights about how Blockchain technologies will affect the Maltese economy and all its business sectors.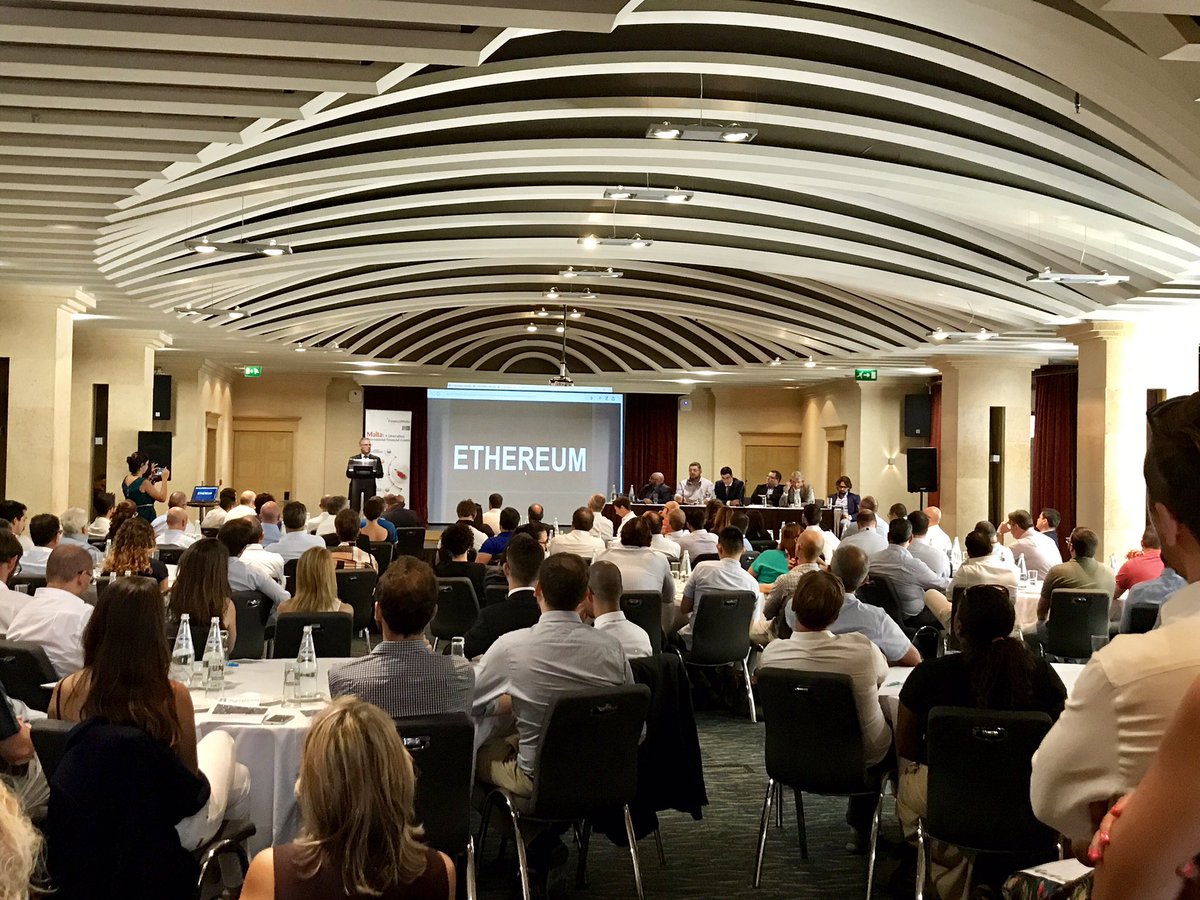 Image credit: Liesbeth Oost
The event was a huge success, fully booked, and the largest "Educational Clinic" event ever organized by Finance Malta, with over 130 delegates. Finance Malta announced this is the first event in a series that will explore the many facets of Blockchain technologies.
Steve Tendon, as the co-auther (together with Max Ganado and Chris Vassallo) of Malta's original National Blockchain Strategy — which was approved by the Cabinet of Ministers on April 18, 2017 — told the story of the genesis of that important document and what inspired it.
He further elaborated on how this is a unique historical moment wherein enormous opportunities open for those jurisdictions that can leverage the benefits of Blockchain technologies. He highlighted how appropriate and swift action could turn Malta into a country where even utopian visions, such as Universal Basic Income would be within reach. Of course this can only happen with the right decisions being taken at governmental level.
To spur further debate and encourage broad public participation, Steve Tendon announced the intention to create a National Blockchain Consortium with the aim to bring together representatives from all Industry Sectors, Government and Regulatory Agencies, Public Services, Academic Institutions, NGOs and Nonprofits interested in or affected by Blockchain Technologies in Malta.
He invited all delegates to join the Blockchain Malta LinkedIn group, which he founded, in order to provide their participation, views and opinions.